Chi è sepolto in quella casa? (1985)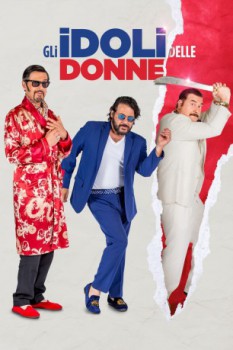 Voto IMDb:
6.2/10 (19999 voti)
Voto Utente:
Noto come: House (titolo originale)
Paese: USA, 93 minuti
Lingua: Inglese
Genere(i): Commedia, Fantasy, Horror
Regista: Steve Miner
Trama:
Roger Cobb is a Vietnam vet whose career as a horror novelist has taken a turn for the worse when his son Jimmy mysteriously disappears while visiting his aunt's house. Roger's search for Jimmy destroys his marriage and his writing career. The sudden death of his aunt brings Roger back to the house where his nightmares began. The evil zombies in the house force Roger to endure a harrowing journey into his past.
Cast:

Supporto: Media File,
Percorso: [SAMSUNG]J:\Film\C\Chi è sepolto in quella casa.avi
In prestito: No
Rapporto: Unknown